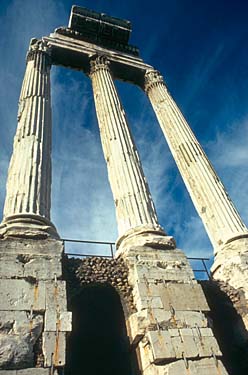 I never tire of Europe with its splendid
castles, gourmet dining and fine wines.
From the Norwegian fjords to the Italian
Riviera, one could easily spend a lifetime
exploring nooks and crannies that lie off
the beaten path.

I have executed several assignments for
the French Government Tourist Office and
each trip has brought new appreciation for
just how much beauty and history can be
compressed into so small an area.

The Paris Lights, the Beaches at Normandy,
Provence Perfumes, the Champagne Cellars
of Reims, and the taste of rabbit from the
Woods of the Loire: It is an assault on all the
senses. I am spoiled rotten whenever France
beckons.